Golden Rules for Moms Working Online
Whether you have given up your corporate job to spend more time with the kids or want to augment the household income, work-from-home online jobs can be one of your best options to bring in a steady profit. Here are some golden rules for moms working online. Setting up a home office sends the idea that you are committed to the family and your career. But as good as it is to make you both professionally and domestically functional, working online and at home can present some problems.
What are you supposed to choose between a wailing kid and a project nearing deadline? How are the kids expected to behave when mom's working? And who's going to wash the dishes? Moms working online are sometimes torn between work and household duties. So, how do you draw the line?
Golden Rules for Moms Working Online
Families are as diverse as the individuals that make them; therefore, parenting and running the household greatly vary in style. But though that's the case, online working moms should follow specific rules to allow productivity. Here are some of them: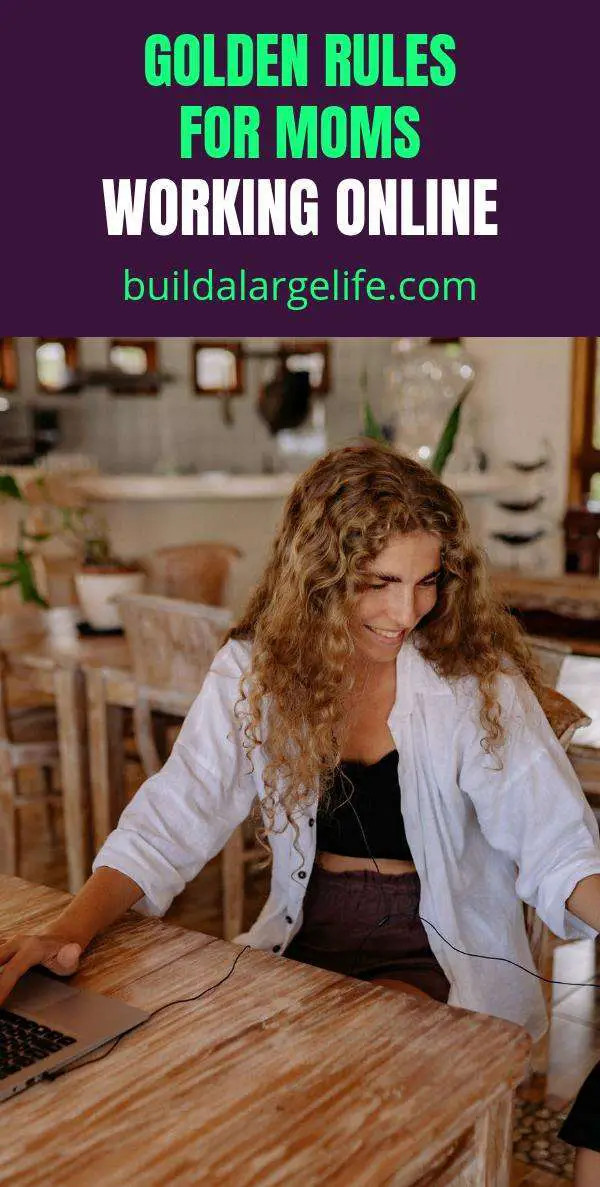 1. Discuss the setup with the family
It should be agreed upon by the husband and, in case they are all grown up, the kids. If the kids are still toddlers or need close attention, decide if you are going to hire a caregiver, and if you are, identify if it's going to be a full-time or a part-time caregiver. In most cases, part-time sitters are more practical since mommies won't work the entire day anyway.
2. Define your work schedule
It, of course, depends on your preference, family, and other duties. But whatever your schedule is, make sure everyone knows it to lessen distractions and interruptions. Setting definite working hours also gives your kids the impression that they have a space in your schedule and that they can wait for their time rather than barge in your home office any time they want. Stick to your schedule at all times, unless of course, urgent events merit your attention.
3. Decide whether you will have a closed-door or open-door policy
A closed-door policy works better if you have a hired sitter. This allows you to work with little or no distractions and your sitter to comfortably assume responsibility without your constant inquiry and checking. The open door, on the other hand, is advised if you don't have a hired caregiver. With this policy, you can instantly check how things are going with your kids and the house. But since this can invite noise and distraction, you can close the door whenever you need extra concentration and are talking over the phone.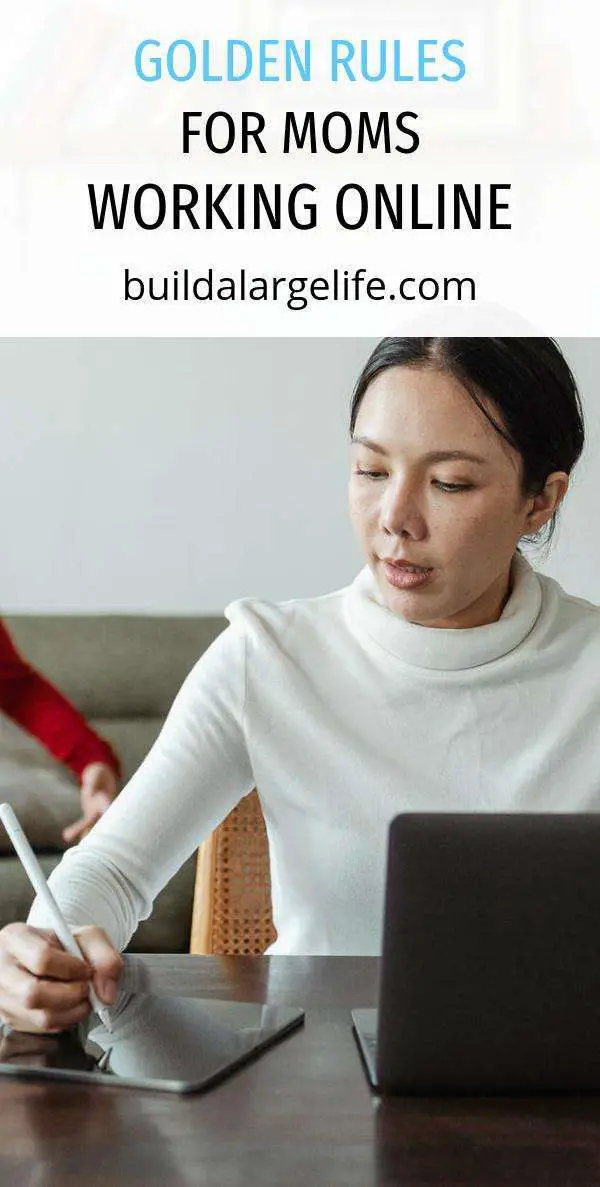 4. Orient yourself, the kids, and the caregiver about the possible interruptions that you can and cannot respond
Be as specific as possible and show sturdiness. Don't go out of your home office at the sound of a whimper; instead, let your caregiver do her job. If the kids are grown up, tell them the kind of environment you need and how they can help you achieve it. Children just need to be talked to and constantly reminded.
5. Layout your expectations
These should specify how the kids are supposed to behave, the amount of household chores you can assume, the level of noise you can tolerate, among other things. Then, set out a plan. If, for instance, your kids are older, you can ask them to tidy their rooms on their own. Or you can work far from the living or TV room. Moms working online and their families, at the start, need to make certain adjustments.
Work From Home Options:
Become an affiliate marketer with Wealthy Affiliate.  Learn how it all works to create your own website and make money while you learn.  There is a 7 day free trial with no credit card needed.
Work from home as a Travel Agent.  My sister does this and it works well with her transitory lifestyle.
Work at home making Crafts for Cash.
If you enjoyed this article of mine, try another: Free Affiliate Programs & how Students or Anyone Can Work Part-Time at Home